Extensive Expertise under one Roof
As a family-owned business whose history spans more than 60 years, we have extensive experience and expertise in all areas of the real estate industry. Our focus is on the asset categories hotel, office, commercial as well as residential.
Owner-Managed in
the Third Generation
Since 1995, Robert Hübner has been at the helm of the family business as executive manager in the third generation. Together with a team of experienced managers, he leads the company with success, competence and prudence. Lean organizational structures and quick decision-making characterize the established RH Unternehmensgruppe.
200 Projects,
1.5 Billion Euros
To date, we have successfully realized more than 200 projects with an investment volume of more than 1.5 billion Euros – independently or in collaboration with strategic partners in joint ventures.
Four Locations,
250 Employees
We employ more than 250 people in our locations Munich, Grünwald, Kitzbühel and Berlin as well as in our various subsidiaries and affiliated companies.
Four Operationally Active Entities
Four subsidiaries, each with their own core competencies and ranges of service, account for the operative business of the RG Group. Together, we support the entire project cycle in real estate development – from property purchase, planning and financing to realization and then sale or management of the finished property.
Our integrated organizational structure means we bundle comprehensive expertise, which allows us to always act efficiently and thus successfully realize even highly complex projects. In this way, we ensure that the high quality standards of our projects are secured for the long term.
Our four operationally active subsidiaries:
Alexander Grundbesitz GmbH: Acquisition of plots for development of residential and commercial real estate
EURAS-Invest GmbH: Project development, financing and investor consulting for commercial and residential construction as well as shareholding management
S.E.T. Service GmbH: Construction planning and execution, project controlling and facility management
RH Immobilien Management GmbH: Administration and management of proprietary real estate as well as
management of shareholdings
Employee Satisfaction
Our team is the basis for our success. We value that – at all times. The satisfaction, health and safety of all employees is therefore our highest goal. As a reliable employer, we create a modern and at the same time flexible working environment that meets the demands of work and private life in equal measure.
Courage to Take Risks
We plan our projects with an instinct for industry trends, think outside the box and make quick decisions. We have the courage to take risks – as this is the only way to create unique and innovative architectural and usage concepts.
Sustainability
Our focus is on sustainability, both in the planing, execution and architecture, as well as in the use of our properties. We use eco-friendly materials and energy-efficient construction methods to guarantee properties that are modern and made to last.
Dynamic
Our corporate structure allows dynamic reaction to market developments, flexible implementation of new demands and to adapt concepts at short notice. We work hand in hand with short decision-making processes. This agility gives us a competitive edge and makes us successful – and strengthens us for times of crisis.
Lasting Value
When making business decisions, we take demographic developments and their effects on the real estate market into account. Our focus lies on good locations within urban key growth markets – in doing so, we create high-quality and sustainable properties with lasting value.
Future Orientation
Our projects provide new inspiration for office and commercial building complexes, city districts or even entire cities. Together with renowned architects, we implement building concepts which fulfill the requirements placed on tomorrow's living and working environments.
At the RH Unternehmensgruppe in Germany and Austria, more than 250 employees work hand in hand to steer complex construction projects throughout the entire project cycle as well as manage and administrate portfolio properties.
Many of our experts have been employed by our company for years – some even for decades. Their experience, wealth of ideas and dedication, as well as their extensive network distinguish RH Unternehmensgruppe and allows us to create the best possible results for our clients and partners.
Implementing A Collective Vision
Employees from the subsidiaries work together effectively in project teams. These teams are re-defined regularly to ensure targeted application of individual strengths and optimal use of synergies between colleagues. In the daily work routine, proper organization, appropriate role divison and a large degree of freedom for each employee are just as important to us as honest transparency and respectful interaction with each other. This is our recipe for success. It allows us to implement projects efficiently and transform visions into reality.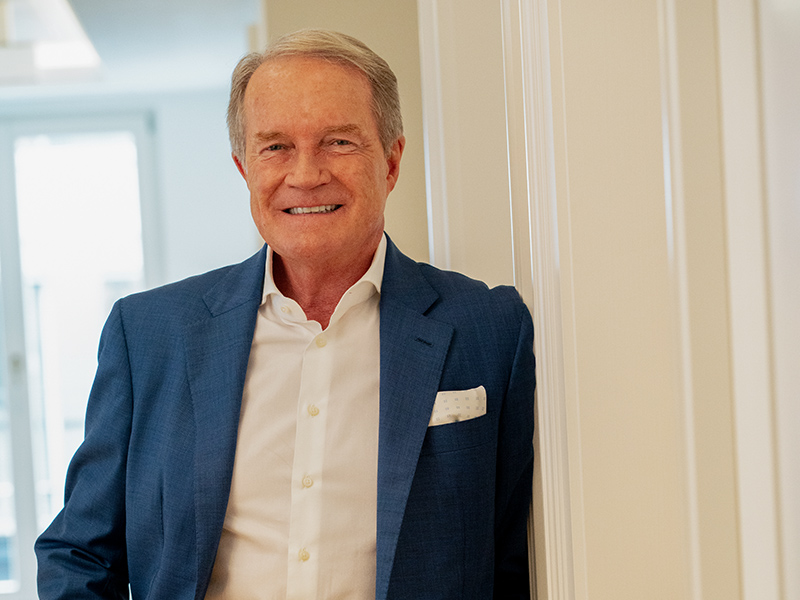 Robert Hübner
Owner and CEO of RH Unternehmensgruppe
Since 1996, Robert Hübner has been at the helm of RH Unternehmensgruppe as a third-generation executive manager. After completing his studies in Business Administration at the Free University of Berlin, the native of Munich quickly devoted himself to his passion – the real estate industry. From 1984 onwards, as part of business partnerships, he founded several companies specializing in renovation of pre-war buildings as well as planning and construction of office and hotel properties in Berlin.
Thoralf Becker
Executive Manager of EURAS-Invest GmbH,
Director of RH Immobilien Management GmbH
The trained banker had already been an external advisor to the RG Group for 5 years when, in 2006, he, Robert Hübner and Matthias Braun founded the EURAS-Invest GmbH as the company's family office. Two years later, he was appointed Managing Director of RH Immobilien Management GmbH. Thoralf Becker is responsible for financing, investments as well as real estate transactions for the entire group.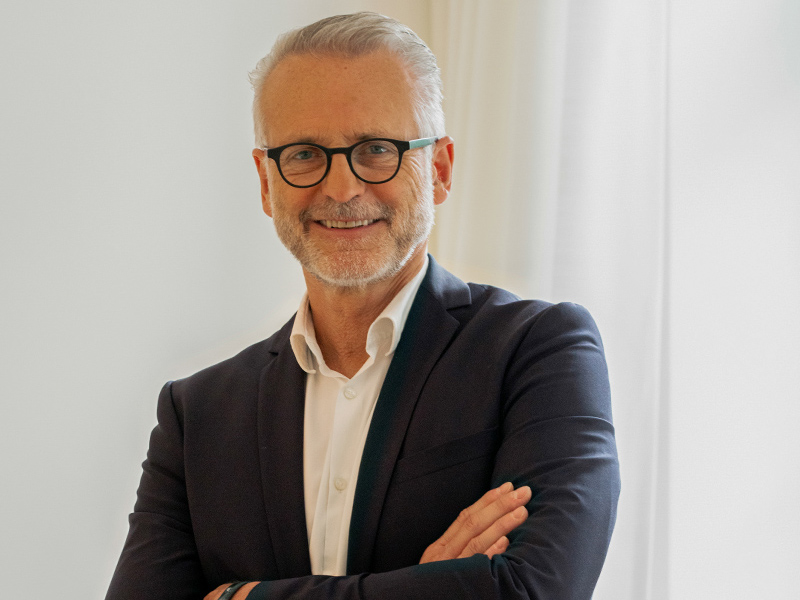 Uwe Kohler
Managing Director of S.E.T. Service GmbH
The graduate engineer for civil engineering has been with RH Unternehmensgruppe since 1989, starting at Hübner & Weingärtner Vermögensverwaltungs GbR. Since 2002, he has been Managing Director of S.E.T. Service GmbH and a member of the executive board at RH Unternehmensgruppe. Uwe Kohler is responsible for technical planning and execution of all projects as well as project controlling.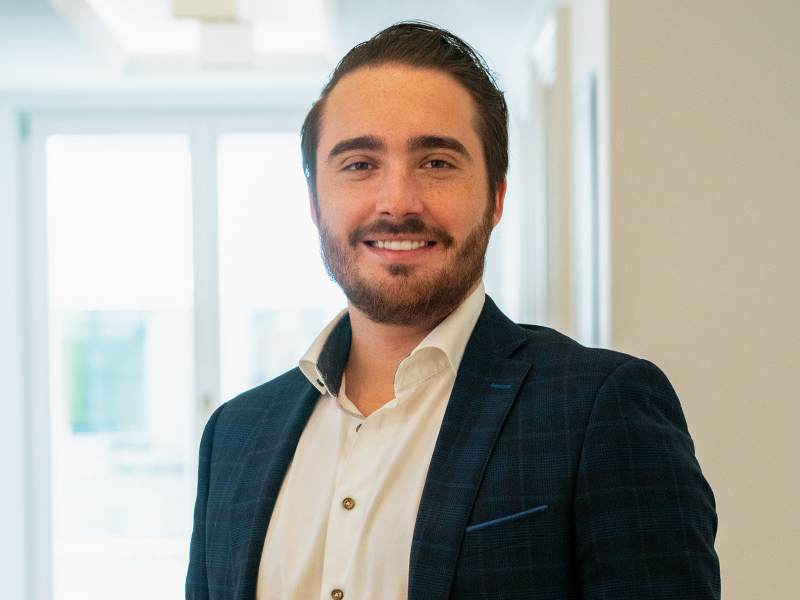 Alexander Hübner
CEO of Hübner Ventures GmbH
After gaining his IB Diploma as best in his class, Alexander Hübner studied Business Management in London. He returned to Munich with his Major of Entrepreneurship degree under his belt and founded the Hübner Ventures GmbH, which he still heads today. At the same time, he joined the operational work of RG Group and is gradually being prepared for management of the company – in the fourth generation.
Our Advisory Board​
Since 2015, an advisory board made up of specialists from the real estate, finance and legal sectors has been supporting the RH Unternehmensgruppe in its corporate activities. Under the chairmanship of Rupert Hackl, the panel of experts contributes its professional experience and contacts when advising the executive management on strategic alignment of corporate goals, investment decisions or filling management positions. Furthermore, the team serves as a valuable contact for all project-related questions. Through their differentiated view, we profit from valuable impulses and changes in perspective.
A Matter Close to our Heart
Our success in project development is an obligation to assume social responsibility. It's something we are passionate about – especially in Munich, where our company's headquarters are located.
Obligation
and Gratification
It has always been natural and a joy for Robert Hübner to support cultural institutions and their youth programs, as well as social projects for children and those in need of care in Munich.
From the 2019/2020 season, RH Unternehmensgruppe has been supporting the Bavarian State Opera as the first and exclusive "Excellence Partner". The objective of this jointly developed cooperation is to ensure the high quality standards of the world-famous cultural institution through top-class casts in opera productions into the future.